My husband has such an incredible imagination, which makes life entertaining to say the least. His Christmas cards are always a fun topic each year! A few years ago, several friends asked us to post some of their favorites, so I looked up the past years and posted. Some years we have two, one for me and one for Larry (Breaking Bad, Blacklist, and Pulp Fiction aren't really my thing). Since then, I've been updating the list every year. Hope you all enjoy and Merry Christmas!
2022
Larry's card speaks for itself.
And because of that, I absolutely had a separate card this year!
2021
We skipped 2020, but Larry was back at it in 2021! We joke with him, because he's never been a cat guy, but still he fell in love with Alexis' cat. So he decided to do this throwback-to-the-70's style portrait.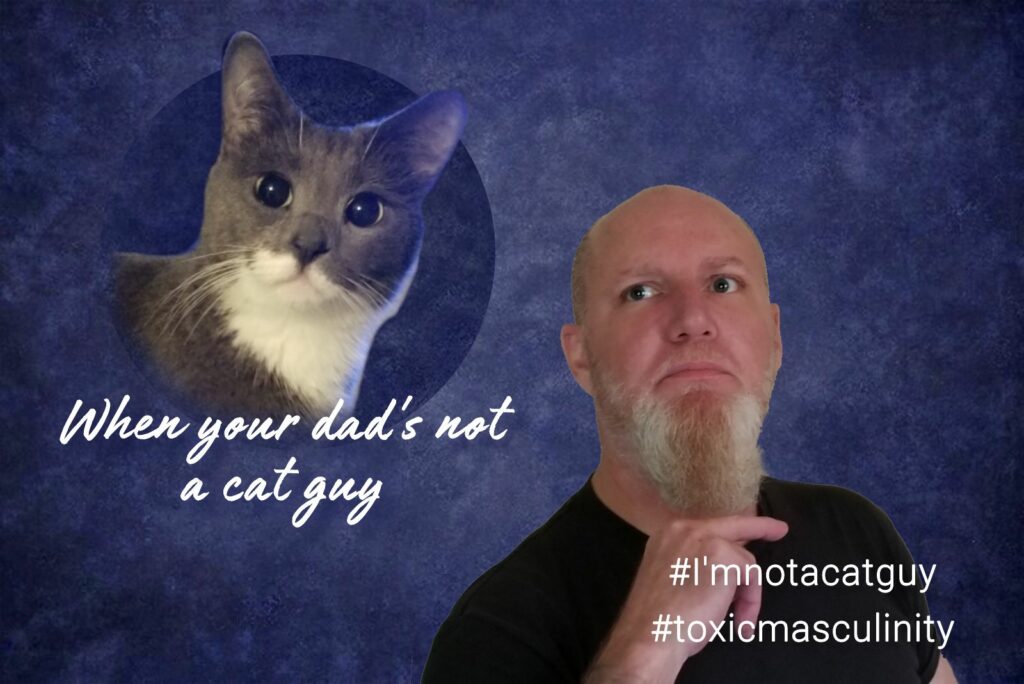 2019
This one was super fun! We laughed together and had a blast making our version of the Christmas Vacation movie poster, which we aptly named Christmas STAY-cation.
2018
Of course, in 2018, Larry had to do a throwback to Die Hard on it's thirty-year anniversary. I really enjoyed helping him create his card.
And of course, I had my own. It snowed in December 2017, which we rarely see in Louisiana, but our Christmas cards that year had already gone out, so I used them a year later in 2018!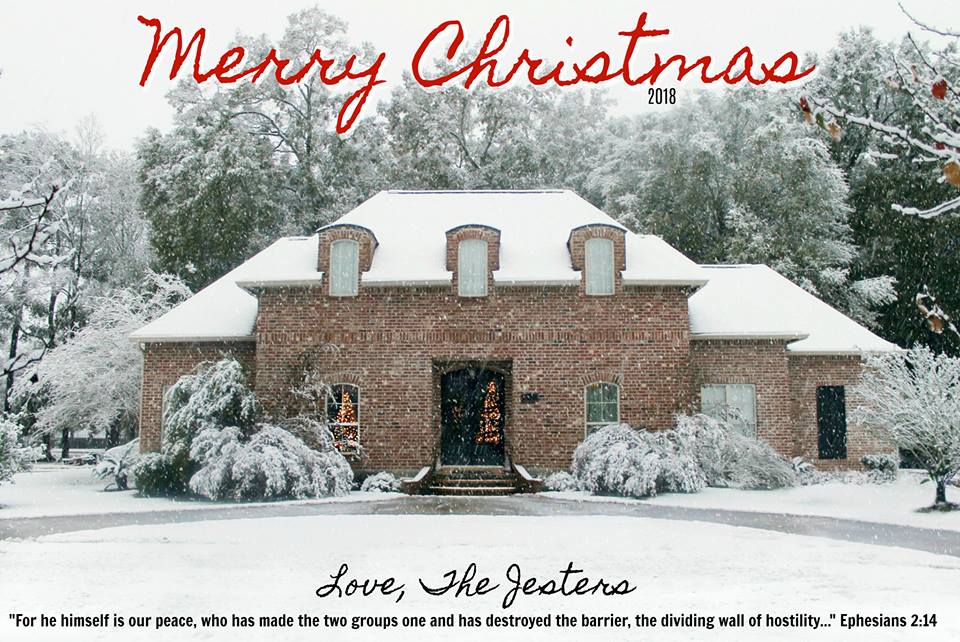 2017
And I think 2017's is my favorite of all. Not only did I borrow Barbara Corcoran's sexy pose, but Mr. Wonderful is doing a sign with his hands that Larry uses (also one that was passed down through his grandfather Spurlock) to let me know in a crowded place that he's done and ready to go… basically, his way of saying 'I'm out'.
I almost went with this design for mine until I realized the Shark Tank one really fit us best that year. We did more spending time with loved ones and less drudgery of shopping.
2016
This was a tough one. With the awful flooding that passed through in August leaving hundreds of thousands of people homeless and destitute we knew we wouldn't have a funny card that year. So we kept it simple.
2015
By far 2015's was the card that got the most attention! No one needs to be told where this one came from, needless to say, I had a separate card that year.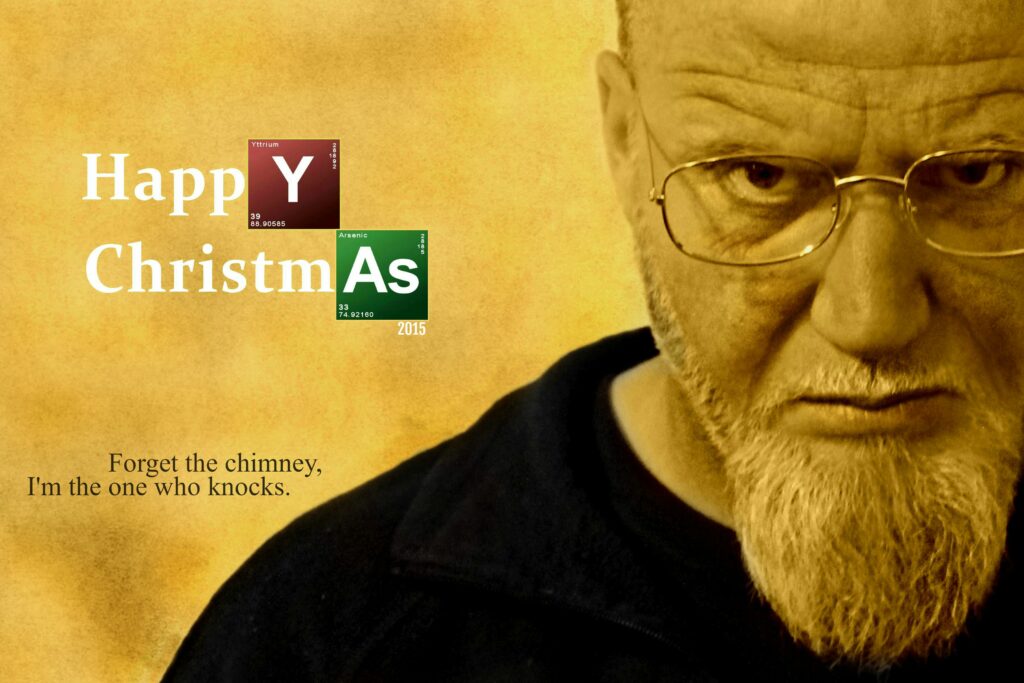 It was also important for me to introduce the new addition to our family, our daughter-in-law, Mariah.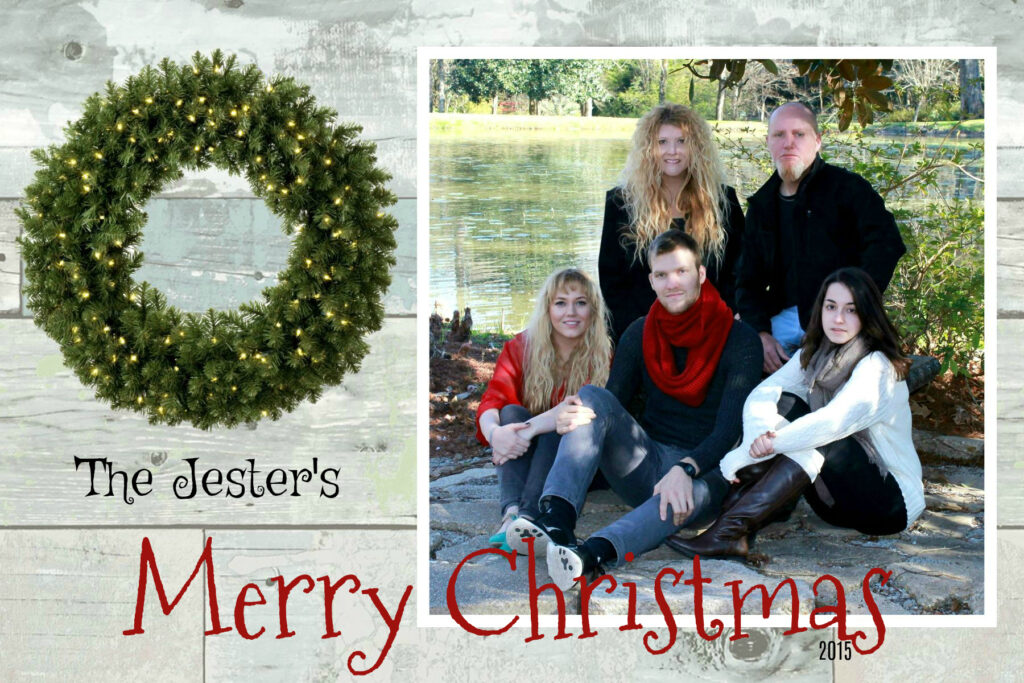 2014
Larry's Blacklist Card! What makes this one extra special is all of the nicknames in the background are actual people in our lives.
Mine that year was simple and fun. It was so nice to have Jaymes-Irish home for Christmas and watch him propose to Mariah.
2013
Again, a two card year. Larry's was an obvious throw in to Pulp Fiction,
while mine was a standard family portrait at Nottaway Plantation.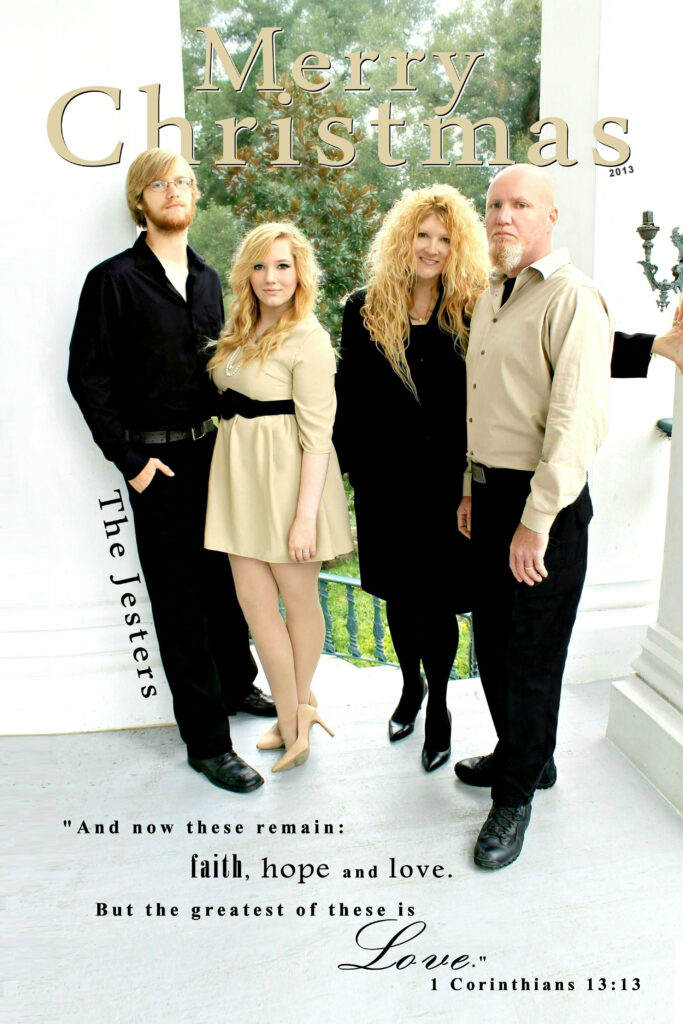 I considered this one of the most important family portraits, because it would be our last before Jaymes-Irish shipped to the Air Force. This one is still one of my favorite portraits and memories. Thanks to our nephew, Evan, for taking this and for his help in making that day super fun!
2012
This card was one of the one's that put us on the map. It was featured on several radio station sites around the country! We wanted to poke fun at ourselves since those positions were ones we found each other in often: Larry on the phone for work, me on one of my two phones (business and private) more than likely working and reading a book at the same time, Jaymes-Irish texting, and Alexis taking a selfie.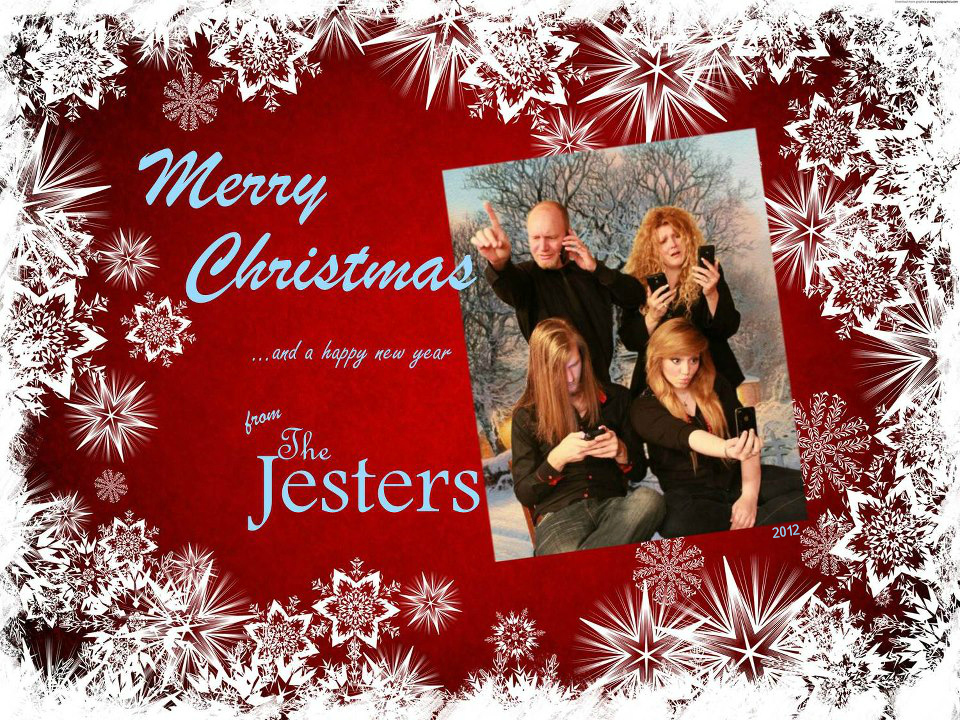 2011
Gene Simmons Family Jewels. This family reflected a lot of our family dynamics at times, so we all felt it fitting to mirror their promos.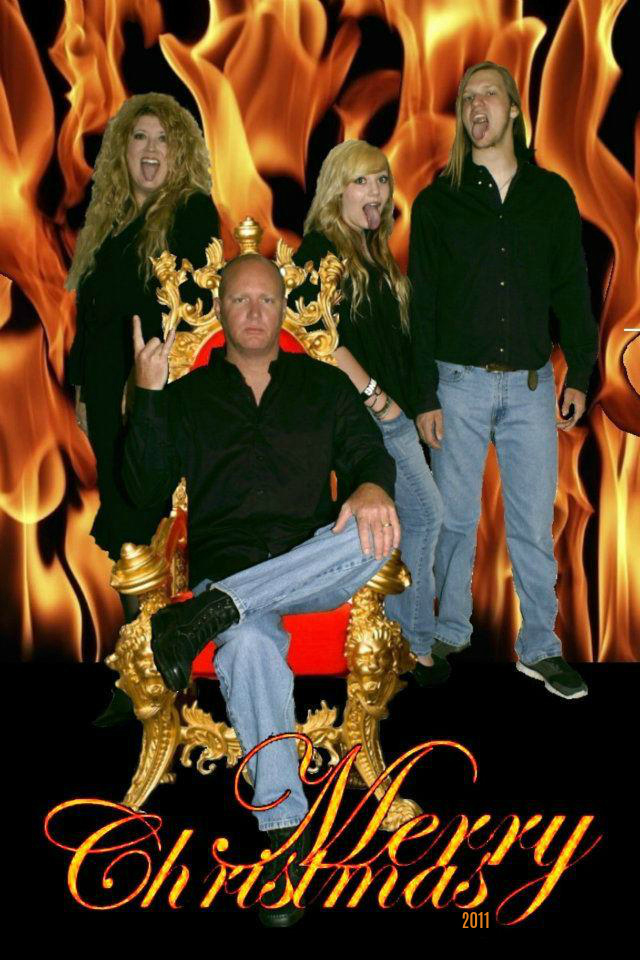 I think our Christmas cards reflect a lot of things: fun, happiness, togetherness, and of course pop culture. However, most importantly I think they represent how total opposites can still find a balance in their relationship … even in their Christmas Cards!!
Merry Christmas to you all! Spend time with others and remember:
"Time is free, but it's priceless. You can't own it, but you can use it. You can't keep it, but you can spend it. Once you've lost it, you can never get it back." -Harvey Mackay
IF YOU ENJOYED READING THIS PLEASE SHARE!